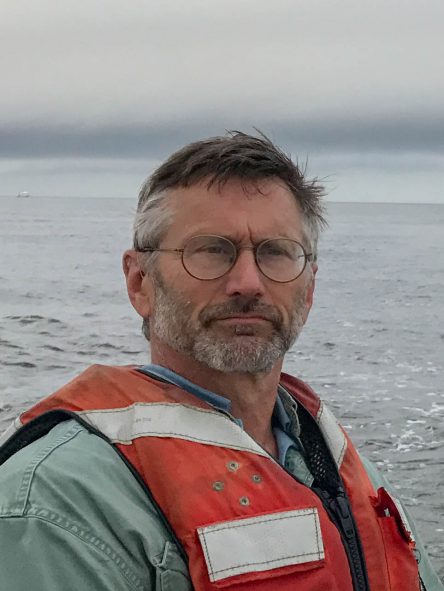 Rocky Geyer
Preferred Name: W Rockwell Geyer
Senior Scientist
SENIOR SCIENTIST
APPLIED OCEAN PHYSICS & ENGINEERING
Email: rgeyer@whoi.edu
Phone: 508 289 2868
Office: BIGELOW LABORATORY
Address:
Woods Hole Oceanographic Institution, Mail Stop 11
266 Woods Hole Road
Woods Hole, MA 02543
Some Info Rocky Geyer is a Senior Scientist in the Applied Ocean Physics & Engineering Department at Woods Hole Oceanographic Institution (WHOI) and a Fellow of the American Geophysical Union. He received a BA in Earth Sciences from Dartmouth College and a PhD in Oceanography at the University of Washington. Rocky's research focuses on the physical transport processes in estuaries and the coastal ocean, as well as the implications of those processes on sediments, organisms and water quality. While Rocky's research has extended as far as the Amazon River and the Chang Jiang estuary, most of his field work is directed at the estuaries and coastal waters of the Northeast US.
Education
B.A. Dartmouth College, 1977, Earth Sciences
M.S. University of Washington, 1981, Physical Oceanography
Ph.D. University of Washington, 1985, Physical Oceanography
Research Statement
Dr. Geyer's interests include the study of estuarine and coastal transport processes; sediment transport; and numerical modeling of estuaries and river plumes.  His research includes a blend of observational, process-studies and numerical modeling, directed both at basic research questions and applied problems of societal concern, such as harmful algal blooms and contaminant transport.
Research Interests
Estuarine and coastal hydrodynamics; dispersion; sediment transport, morphodynamics.